Press Release Websites for SEO

Press release websites can be one of many search engine optimization tactics for your website. They give you back links, and will reach people that you wouldn't reach otherwise. There are a number of paid websites like PR.com, Marketwire, and PRweb. Just as an example, PRweb (shown in the first screen shot) offers two levels of visibility, high visibility, which costs $199 a year, or platinum, which costs $499 a year.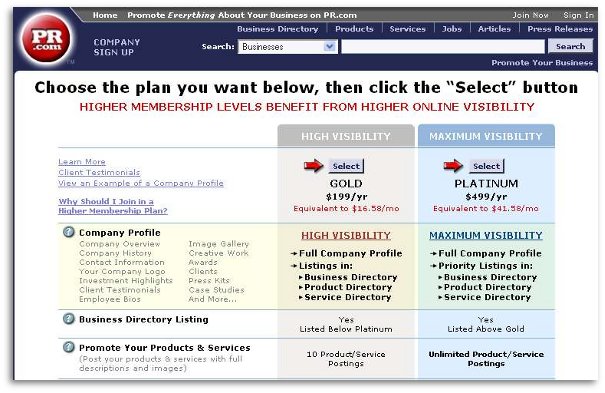 Are these services worth it? Only you can answer that. It will depend on your budget and on whether you think the investment will pay off in terms of higher ad revenue on your site or better conversion rates. Paid PR websites offer company profiles listed in various directories, plus paid and free press release distribution, and anchor text links.
When you write press releases, whether for paid or free PR sites, always write for your audience. Targeted traffic is what you want. Have you ever found blog posts with very provocative titles that turn out to be about something else completely? That's not what you want to do with press releases. You have to be genuine. After all, if you have great content, the people who visit are more likely to stick around, bookmark your site, and generate lots of page views.
That said, use the anchor text and headline in a press release to focus on your targeted keywords. Use the headline to focus on one of your primary keywords, and use links sprinkled throughout the press release. If the PR site you're using gives you a resource box, an "About Us" page, or a profile, these are all good places to provide a link to your home page. Use the links within the press release to link to more specific, relevant content.
A Few Free Fress Release Sites You Might Want To Check Out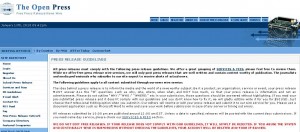 Theopenpress.com (see second screen shot for some of their guidelines) is a free service as long as you follow their guidelines to the letter. They don't edit free press releases, so if the ones you submit don't meet the guidelines, they simply delete them.
PR Leap has free and paid services that kick out your press release where it can be seen by bloggers, consumers, and journalists, reaching all the main search engines, news websites, and newswires.
PR Inside is another free press release service. You create a free account to submit press releases. The home page is a repository for the latest press releases, which are not catagorized. It's free, and no doubt has a lot of readers, but the right person seeing your press release appears to be largely a matter of coincidental timing, so this shouldn't be your sole press release outlet.
i-newswire.com allows free press releases to be submitted as long as they aren't spammy ("Buy Our Awesome Software Today!" and the like). Free press releases are not allowed to have any graphics or links in them. This site also has paid accounts, which offer more perks.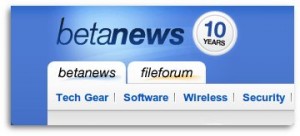 betanews.com is a tech-oriented news site that you can join for free and submit content to. It caters to IT professionals, programmers, site designers, computer security, and relevant legal issues.
If you're interested in comparing several paid and free press release websites side by side, Star Reviews has such a comparison here.
The general idea behind using press release websites is that you should exhaust all the free possibilities before going to a fee-based service, unless you just have a generous budget to begin with, which most people don't.
Perhaps the most important rule for writing press releases is to make them newsworthy. People and press release sites are good at filtering out the so-called press releases that are actually sales pitches. You might have something they're interested in, but if their first impression is "spam press release," they'll scroll right on by it.
If you don't know how to write a press release, or don't think you'd do a good job, there are plenty of copywriters out there willing to do it for you. You may be able to find someone who has written for the very sites you want to send the release to.
Since most free press release sites require you to create an account, go ahead and register with several of them at once – at least 10 or 12. That way when you have your press release ready to go, all you have to do is copy and paste it properly for each press release site. Proofread press releases meticulously before submitting them. Some sites won't let you change press releases after they've been submitted, and you don't want to be the guy advising software buyers to "be perpared."
If the site allows graphics, audio, or video, and if you have it, be sure to include it. Keep track of the places you submitted your press release to and whether or not people read it. You can do this in a spreadsheet if you're the organized type, or you can use a simple pen and paper to keep track, but you need to do this so you'll know which sites give you the most exposure for your time and effort.
Learn when to hold back. Once or twice a month is a good frequency with which to send out press releases. Once a day is overkill and people will rapidly come to recognize your press releases and ignore them. Once you find the sites that you like best, it's a good idea to stagger your releases. If you submit to ten sites in one day, it will scroll off of ten sites pretty much at the same time. If you stagger your press releases, you'll have them on at least one site at all times.