Make Magento 2 More Efficient with These 10 Shortcuts!
Are you looking for ways to maximize your Magento 2 business? You're in luck! In this post, we'll discuss 10 essential shortcuts to help Magento 2 businesses optimize efficiency and cost. By taking advantage of these tips and tricks, you can leverage the success of your eCommerce business and improve your bottom line.
Let's get started!
This article is all about helping to make your Magento 2 business more efficient! We will dive into the 10 best shortcuts to help you save time and maximize the potential of your business. These tips are easy to follow and include a range of tactics from better organization and automation to streamlining processes and daily tasks.
From mincing your routine operations to optimizing navigation and user interfaces, you'll get everything you need to increase your business's efficiency. Ready to learn more? Let's get started and make Magento 2 business more efficient with these 10 shortcuts!
1. Introduction to Magento 2 Efficiency
Magento 2 Efficiency is a comprehensive suite of tools that allows businesses of all sizes to enhance their e-commerce operations. It provides developers with a comprehensive and powerful platform to easily manipulate dynamic data flows and integration of a wide array of specialized modules.
This platform has been optimized to maximize efficiency and performance, resulting in impressive loading speeds, scalability and minimal downtime. Its easy-to-access APIs makes it easier to integrate with third-party systems and services; while robust architecture and improved frontend experiences provide a host of powerful capabilities and efficiencies.
With Magento 2, businesses can take advantage of advanced features such as automation and customization, unified ways to access, store, manage and search data and improved security features. There's no doubt that this platform provides the ideal foundation for businesses looking to grow their capabilities and drive efficiency, scalability and success.
2. Benefits of Magento 2 Efficiency
Magento 2 is an open source platform designed for optimizing online stores. It provides enhanced speed, scalability and exceptional flexibility to developers.
The system enables merchants to increase efficiency thanks to its improved load times, advanced search capabilities, and streamlined checkout process. Magento 2 also offers great customer experience through flexible layouts, smooth navigation, and the ability to personalize product pages.
These features ultimately help businesses drive sales, increase customer loyalty and keep up with the competition. Additionally, the improved efficiency of Magento 2 ensures merchants can spend less time managing the backend so they can focus on strategies that will propel their business forward.
3. Automate Your Product Data Management
Product data management (PDM) is a vital business process for tracking product development and successfully delivering on mission-critical initiatives. Automating product data management can help you stay better organized, providing increased accuracy and insights into your product development cycle.
The automation of the PDM process offers the potential for greater speed and reliability by eliminating the manual labor required to manage products from concept to delivery. Automation also allows for improved access control and item administrating which is critical for analyzing data points and delivering on market-specific needs.
With an automated process, you can still create detailed reports and simulations to better inform your decision-making process, allowing you to increase your productivity as well as the quality of your product.
4. Streamline Customer Support with AI Chatbots
Customer support is essential for business success, yet often tedious and time consuming. Streamlining customer support is key for businesses to improve efficiency and drive higher customer satisfaction.
By implementing AI chatbots, companies can create an automated, personalized customer experience faster, more reliably, and more cost efficiently than ever before. AI chatbots can answer simple questions, direct customers to the best solutions to their needs, and, when AI can't help, easily direct customers to a live agent for assistance – eliminating tedious escalations and transfers, resulting in more efficient, effective service.
In addition, AI-driven chatbots can be customized with an abundance of intents and dialogue, empowering businesses to better understand their customers and create preferred customer experiences that are both reliable and timely.
5. Enhance Your Website Performance with Magento 2 Caching
Magento 2 caching can provide a significant performance boost for any website. Utilizing Magento 2's numerous caching mechanisms, websites can anticipate decreased page loading times, improved customer experience, and faster loading of content.
In addition, caching can also improve website functionality, as well as reduce server load, allowing for greater scalability. Beyond standard caching techniques, Magento 2 offers a variety of advanced techniques to ensure fast loading times and can integrate with a range of caching solutions, offering the flexibility to choose the most appropriate caching solution to meet website needs.
Furthermore, Magento 2 can extend its caching capabilities by utilizing content delivery networks (CDNs). These CDNs can deliver cached content directly to a requesting browser while reducing the load on the server, likely leading to further reductions in loading times and improved experiences for website visitors.
6. Utilize Cloud Computing for Data Analytics
Cloud computing has revolutionized the way data analytics can be utilized. With cloud computing, data is stored remotely, allowing users to access the data from any device with an internet connection from any location.
This means increased flexibility, with the ability to quickly analyze and respond to trends in the vast amounts of data available. Cloud computing also helps keep storage costs to a minimum and increases scalability for data analytics.
Additionally, the technology powering cloud computing is constantly being improved and updated, thereby offering a more robust platform to rely on for data analytics. This, in combination with 24/7 availability and customer service, makes cloud computing an excellent choice for data analytics.
7. Simplify Payment Processes with Magento 2 Gateways
Simplifying payment processes with Magento 2 Gateways can be an effective solution for online stores. Magento 2 Gateways provide secure, reliable and efficient payment processing that is PCI and DSS compliant.
Not only does it ensure a safe and secure online shopping experience, but it also helps streamline checkout process and reduce errors. The user-friendly interface makes it significantly easier to process customer payments quickly with less effort involved.
Magento 2 Gateways can be customised to fit into any workflow and support a variety of payment methods including credit cards, PayPal, Apple Pay, Amazon Pay and more. This flexibility and simplicity is guaranteed to save time and resources for any online business.
8. Integrate Advertizing and Promotion
Advertizing and promotion are both important elements in any business or organization. To best maximize success, these two marketing techniques should be integrated throughout all advertising, promotions, and outreach activities in order to provide customers with clear, consistent messages about a particular brand, product, or service.
An advertizing and promotion integration strategy should be effective in both good times and bad, allowing businesses and organizations to capitalize on positive brand associations and mitigate the effects of negative news. When done properly, integration of advertising and promotion activities can result in increased market share, improved customer loyalty, and cost-efficiencies gained through media and vendor negotiations.
9. Enhance Security with Magento 2 Security Patches
Enhanced security is essential for any Magento 2 store. Magento offers regular security-only patch releases, consolidating functional and security fixes from each previous version into a single release.
After evaluating the potential network, database, and application server risks, users can install these patches. Security patches protect against known vulnerabilities and help mitigate physical, social engineering, technical, or policy-oriented threats while helping to maintain compliance.
To further strengthen security, new security patches are released regularly and are immediately ready to be installed. Patching Magento 2 is an important step to keep customer and business data safe and secure.
10. Conclusion
In conclusion, it is clear that there is a great deal to consider when approaching a problem. Careful analysis of the issue, factoring in the available resources and potential outcomes, can help to ensure a successful resolution.
With a mindful evaluation of the desired goals versus achievable results, it is possible to craft and execute an effective plan. Taking the time to consider the situation and act accordingly is perhaps the most important step of all, and can make the difference between success and failure.
Unlock the Power of Magento 2 with Web Moves: 10 Essential Shortcuts
Websites that have Magento 2 make a statement: they're serious about their business. A reliable, intuitive, and comprehensive ecommerce platform unrivaled in the industry, Magento 2 helps businesses showcase their products and services, and drive sales.
Web Moves, an Internet Strategist, can help Magento 2 businesses get the most out of its features with 10 essential shortcuts. They can fine-tune catalogs, streamline the checkout experience, improve the customer journey, and even automate marketing.
Web Moves can help you define and reach the goals of your online business, enabling you to take full advantage of the power of Magento 2.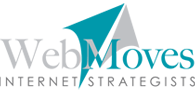 The Bottom Line
The world of Magento, for businesses, is an ever-evolving space. To keep your Magento-driven business in the best condition, you need every advantage you can get.
In this article, we've explored 10 shortcuts for Magento 2 businesses – from integrating 3rd-party services to optimizing your code for performance. Implementing these tips and tricks can help you be the best you can be.
With a bit of luck, you can make your eCommerce venture a real success!
Rate this article: