Another Facebook advertising glitch yesterday, December 7, 2012. A poorly built system now completely not able to launch an ad.  Not sure who else has experienced the new approval method on Facebook for ad copy, but it will blow your mind how moronic it is.  Surprise surprise, Facebook advertising not working again.
Yesterday when I updated a routine ad campaign,  to advertise a recent post for a client, I performed the usual:  chose a recent post, and unpaused the campaign.  Typically the ad stays in Pending Review and is automatically approved within a few hours, and we receive an email confirming when it launches.  Not this time. With no explanation, while I happened to be on my personal Facebook page, a frame "Your Ad is Almost Ready!" and invites me to Finish My Ad.  That's odd since I finished it hours ago.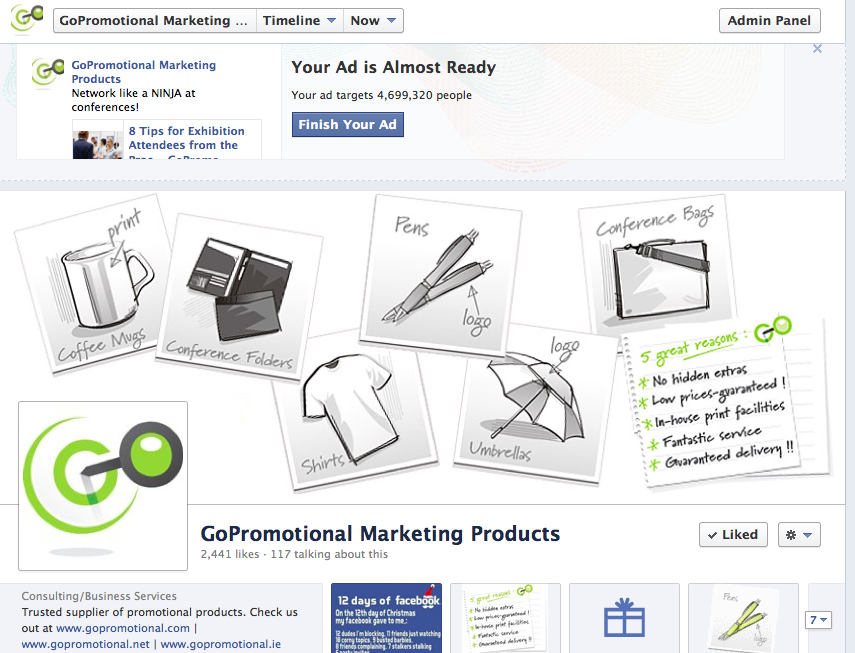 This takes you a Review page to name and review your ad.  But it's not the ad I chose, so I have to chose Edit Ad.  This takes me to a dead page. It's broke.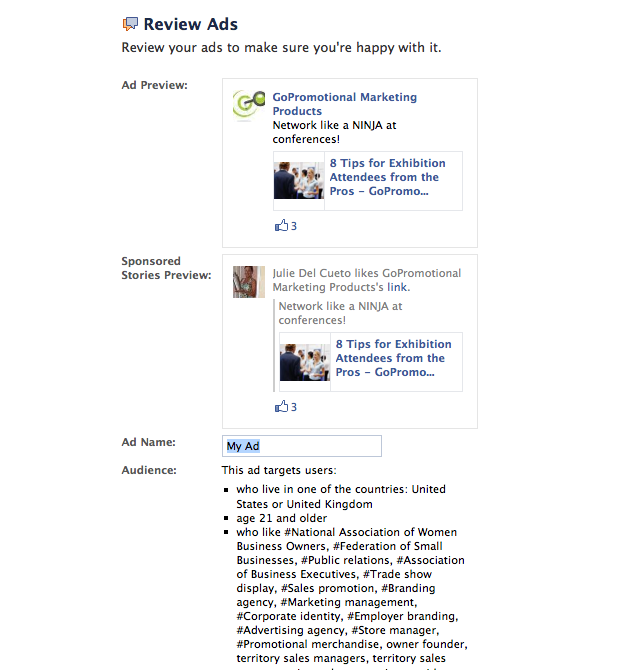 Round two, the following day, ad campaign still pending review, nothing launched, I see the same Frame "Your Ad is Almost Ready" and this time the ad is correct.  Success you think? Afraid not, clicking Approve Ad also takes you back to the same page, nothing will approve and the ad will not launch. It's broke.
Facebook just implemented a system where an ad you already approved has to be approved by you a second time? And you only know this if you happen to log on to your Facebook page later that day? No email notice for this? No warning you will be expected to approve it? And then it does not even work?  That has to be great for conversions! The most popular website on the planet in dire need for advertising revenue, and their systems are not tested before launch.
This is the equivalent of checking out at Amazon, and randomly visiting their site later in the day to be asked "Are you sure you really really want to buy these things?" and they are not the right things. Or you do click Yes I Really Really Want to Buy These Things, and are ignored.  No sale, no shipping, no conversion.
I wish I could share a solution for anyone experiencing this right now.  Yeah yeah, try a different browser, clear your cache, delete the entire campaign and start over, RIIIIIIGHT, I'll get right on that.  I think I'll turn up our AdWords campaign instead.
Rant over.