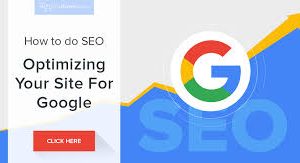 Just about everyone wants a chance to rank highly on Google. After all, this is usually the easiest way to get in touch with potential customers and leads. However, reaching that goal can sometimes seem impossible, and consistently adding content to your site might not always be feasible.
Thankfully, Google offers a variety of tools to help boost your rankings that don't involve writing another keyword-rich blog post. Below, we'll discuss a few opportunities to consider that can help you achieve higher organic search results.
1. Google Maps
If your business is a local service or has a brick-and-mortar location, achieving a coveted spot in the Google Maps "three-pack" is a pretty big deal. This means that your contact information and website link will show up in the first three Google Maps spots when a person searches for a specific local solution. To increase your chances of securing this ranking, be sure to claim and optimize your Google My Business (GMB) listing, a public profile that displays important information about your organization.
Why This Matters
Google Maps is one of the first things people see when they look for a specific business within their local area. If you aren't listed, it makes it much more difficult for customers to find you. Furthermore, there's a good chance that your competitors are already using this method, so you must follow suit to ensure your potential leads aren't going straight to them.
How to Implement This in Your Strategy
Adding your organization to Google Maps is relatively simple. First, you'll need to sign up for a Google My Business account. Then, you can add your company by searching it on the GMB website and choose whether you want your location to appear on Google Maps. After adding in the requested information, such as your business category, you'll need to verify your identity to Google (either by mail, phone, or email).
2. FAQ Schema Markup
Another option is called FAQ schema markup. This should be added anywhere there is a question and corresponding answer on your website. When someone searches that question, the special code allows for a portion of the answer to show up in search results. In short, this can be a valuable way to score added traffic.
Why This Matters
One of the easiest ways to connect with your audience is to position yourself as a knowledgeable leader in your industry. Using these schema markups, you are making it easy for Google users to see that you have answers related to what they want to know. This puts you in a prime trust position when they're ready to make a purchase or invest in your services.
How to Implement This in Your Strategy
To start using FAQ schema, you'll first need to write and publish question-and-answer style content. You should format the text so that the question is in bold or uses a header tag. Then, you'll need to insert the schema markup, which requires a bit of HTML knowledge. Here is the official explanation of how to do this from Google's developer site.
3. Other Google Snippets
Of course, it isn't just Google Maps and FAQs that achieve the upper level in Google search results. Other snippets happen when content is deemed informative and valuable. While there isn't a way to do this on your own, the easiest method is to continue to add engaging content regularly and keep track of what's working well.
Why This Matters
Again, this goes back to positioning yourself as a leader in your industry. Google uses snippets all the time, so it's crucial that internet users see your content – not your competitors'. Therefore, you need to secure as many snippets as possible to maintain visibility on search engine results pages (SERPs).
How to Implement This in Your Strategy
There are a variety of strategies to optimize for certain Google snippets. For example, using H2 and H3 tags or highlighting top learning points in your text can really help. Again, this comes down to publishing high-quality content on a regular basis.
4. Google Discover
Another great tool to consider utilizing as a part of your Search Engine Optimization strategy is Google Discover. While there's no way to control whether or not your website is featured, there are a few things you can do to increase your chances. First, make sure the content you create is centered around a specific key entity, which is the term Google uses to describe particular interest groups. Next, create blog posts and articles for your website that are generally time-sensitive. Google Discover only includes content on what's happening now and for a short period of time.
Why This Matters
More than ever, people are turning to the internet to stay connected with what is going on in the world. By looking up topics on Google Discover and publishing content on your website that could be featured, you'll put yourself in front of a wider audience. In the end, this equates to higher traffic and more potential for leads.
How to Implement This in Your Strategy
Take a look at Google Discover to see where other businesses in your niche are featured or identify specific trends. Then, publish content on your website that includes these categories or topics.
How Do You Decide Which Tools to Implement?
With so many different ways to use Google to increase your organic search rankings, choosing the best strategies can be somewhat overwhelming. That's why it's important to work with a digital marketing partner you can trust. These experts can help you cut through the noise and determine which additional steps to take—or skip—to improve your overall ranking and increase traffic. Best of all, they usually have a whole list of other tips to get your entire marketing plan on the right path, which often means the difference between success and spinning your wheels.
Author Bio
Alyssa Anderson is the Content Manager at Zero Gravity Marketing (ZGM), a digital marketing agency in Madison, CT. ZGM is known for developing overarching marketing strategies and specializes in Pay-Per-Click (PPC), Search Engine Optimization (SEO), Content Marketing, Social Media, Development, Design, and eCommerce services.