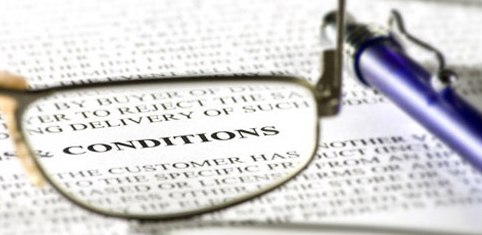 As the Internet focuses on Social Media, photographs become increasingly important. Facebook, Twitter and Google+ posts share better with great photographs. Unlike video or text, photographs are immediate, beautiful and engaging. Unfortunately there are ownership issues surrounding photographs on social media that every photographer, marketing manager or business should be aware of.
The issues related to copyrights are clearly listed in the Terms of Service agreements on every social media site. Buried in these lengthy, complex agreements are terms that are designed to protect the social media site. Each agreement is a little different and they are updated and changed periodically.
On most Social Media sites when materials with intellectual property rights like photographs are posted the poster is granting a non-exclusive sub-license of the photograph to the social media site. The sub-license is free and it allows other users of the site and the social media site itself to turn around and then use or license the photo for free or for profit. The photographer (or owner of the exclusive license) retains ownership of the photograph but only in a non-excusive capacity once it is posted.
Why do these sub-licenses matter?
From a professional photographer's perspective by posting a photo on a social media site they are basically removing the ability to ever sell the exclusive right to the photograph down the road. Should the photographer's work ever become valuable both the social media site and any other entity that has acquired the photograph through the site can use it as they see fit for profit without owing royalties to the photographer. In the case of Google+ this license if forever, called an "irrevocable" license.
Here is the TOS for Google+
"By submitting, posting or displaying the content you give Google a perpetual, irrevocable, worldwide, royalty-free, and non-exclusive license to reproduce, adapt, modify, translate, publish, publicly perform, publicly display and distribute any Content which you submit, post or display on or through, the Services.
You agree that this license includes a right for Google to make such Content available to other companies, organizations or individuals with whom Google has relationships for the provision of syndicated services, and to use such Content in connection with the provision of those services.
You understand that Google, in performing the required technical steps to provide the Services to our users, may (a) transmit or distribute your Content over various public networks and in various media; and (b) make such changes to your Content as are necessary to conform and adapt that Content to the technical requirements of connecting networks, devices, services or media. You agree that this license shall permit Google to take these actions."
Google+'s user agreement is the most extensive of all the social media sites in that it is irrevocable. The forever nature of the license means that under no circumstances can the poster of the photographer ever recover exclusive rights to the photograph.