Would Ansel Adams Post on Facebook? Photography Copyright, TOS and Social Media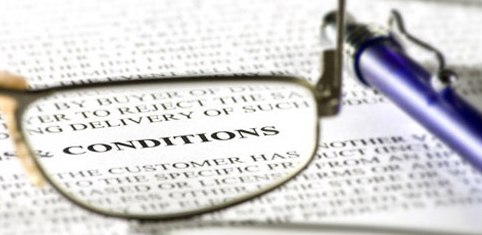 As the Internet focuses on Social Media, photographs become increasingly important. Facebook, Twitter and Google+ posts share better with great photographs. Unlike video or text, photographs are immediate, beautiful and engaging. Unfortunately there are ownership issues surrounding photographs on social media that every photographer, marketing manager or business should be aware of.
The issues related to copyrights are clearly listed in the Terms of Service agreements on every social media site. Buried in these lengthy, complex agreements are terms that are designed to protect the social media site. Each agreement is a little different and they are updated and changed periodically.
On most Social Media sites when materials with intellectual property rights like photographs are posted the poster is granting a non-exclusive sub-license of the photograph to the social media site. The sub-license is free and it allows other users of the site and the social media site itself to turn around and then use or license the photo for free or for profit. The photographer (or owner of the exclusive license) retains ownership of the photograph but only in a non-excusive capacity once it is posted.
Why do these sub-licenses matter?
From a professional photographer's perspective by posting a photo on a social media site they are basically removing the ability to ever sell the exclusive right to the photograph down the road. Should the photographer's work ever become valuable both the social media site and any other entity that has acquired the photograph through the site can use it as they see fit for profit without owing royalties to the photographer. In the case of Google+ this license if forever, called an "irrevocable" license.
Here is the TOS for Google+
"By submitting, posting or displaying the content you give Google a perpetual, irrevocable, worldwide, royalty-free, and non-exclusive license to reproduce, adapt, modify, translate, publish, publicly perform, publicly display and distribute any Content which you submit, post or display on or through, the Services.
You agree that this license includes a right for Google to make such Content available to other companies, organizations or individuals with whom Google has relationships for the provision of syndicated services, and to use such Content in connection with the provision of those services.
You understand that Google, in performing the required technical steps to provide the Services to our users, may (a) transmit or distribute your Content over various public networks and in various media; and (b) make such changes to your Content as are necessary to conform and adapt that Content to the technical requirements of connecting networks, devices, services or media. You agree that this license shall permit Google to take these actions."
Google+'s user agreement is the most extensive of all the social media sites in that it is irrevocable. The forever nature of the license means that under no circumstances can the poster of the photographer ever recover exclusive rights to the photograph.
Professional photographers take two opposing positions related to the posting of photographs on social media sites. Many photographers view the sublicensing of their work as undermining the value of their art. In addition, should a client ever want to use the photograph exclusively and buy an exclusive license to the photograph the photographer can no longer sell it this way.
In the case of landscape photographers, event photographers and news photographers knowing when one single image may resonate with viewers and make their career is often unknown. Photographers who are against the use of social media argue that losing control of their work isn't worth the risk and potential loss of income.
One professional photographer, Josh Blumental, actually took the issue of lost intellectual property rights and turned it into an amazing photography show in Salt Lake City called "Poached." In this exhibition Josh used metal plates to produce one-of-a-kind black and white portraits. Poached was conceived after another photographer had stolen Josh's work and claimed it as his own online. As a dedicated professional artist Josh wanted to bring the question of intellectual property rights and the issues related to reproduction directly to his audience, clients and community. It was a bold move.
Josh is not alone. There are numerous professional photographers who refuse to post on Social Media sites due to the loss of control over their images. Stephani Clifford brought the challenges facing professional photographers to light in her article for the New York Times entitled, "For Photographers, the Image of a Shrinking Path." A combination of Amateurs, photo bank sites and digital cameras make the life of professional photographers increasingly difficult. Photographers have access to free marketing and exposure online but as Clifford puts it, "it is hard to live on exposure alone."
On the other hand, a lot of exposure can make substantial amounts of money. Many professional photographers have opted for posting pictures on social media sites for the exposure it attracts and the direct access to their clients and potential clients online. The result has been a group of photographers that regularly post online despite TOS social media contracts. In some cases the exposure brings them enough notoriety and fame to capture lucrative marketing contracts with large clients. By posting low-resolution images photographers are still able to control the more valuable high quality prints of their images.
Chris Meyer is one of the most successful professional wedding photographers working today. He is also one of the pioneering photographers who used Facebook to build his business. In an interview with Timothy John Chris Meyer attributed Facebook as the most important thing to helping him build his business: "Facebook (with our 18,000 fans) has been instrumental in the success of our business. With more than $120k in revenue created off about $2,500 in FB ads, it's been the best ROI of any marketing we have ever done."
Social Media and Digital: Changing Photography
Photography has always been a competitive business. However, the introduction of digital, photo banks filled with cheap photographs by amateur photographers and quality digital cameras may threaten the viability of professional photography. What will be the loss?
Taking an amazing photograph once in a while is within the ability of most part-time photographers. Yet doing so again and again consistently is what separates professional photographers from the amateurs. When taking amazing photos is essential for communication, for social change, for documentation that can't be repeated, this is when the skill and knowledge of professional photographers will be missed if they are no longer able to make a living selling their photographs. Just how many future Ansel Adams or Annie Leibovitz may choose different professions based upon necessity? Shot from another angle, just how many amazing photographers have been denied entry into the photography business during the last 150 years that will now be able to contribute?
Additional Social Media TOS Agreements
TOS Pinterest:
"Pinterest allows you to pin and post content on the Service, including photos, comments, and other materials. Anything that you pin, post, display, or otherwise make available on our Service, including all Intellectual Property Rights (defined below) in such content, is referred to as "User Content." You retain all of your rights in all of the User Content you post to our Service.
How Pinterest and other users can use your content. Subject to any applicable account settings you select, you grant us a non-exclusive, royalty-free, transferable, sub licensable, worldwide license to use, display, reproduce, re-pin, modify (e.g., re-format), re-arrange, and distribute your User Content on Pinterest for the purposes of operating and providing the Service(s) to you and to our other Users. Nothing in these Terms shall restrict Pinterest's rights under separate licenses to User Content. Please remember that the Pinterest Service is a public platform, and that other Users may search for, see, use, and/or re-pin any User Content that you make publicly available through the Service.
How long we keep your content: Following termination or deactivation of your account, or if you remove any User Content from your account or your boards, Pinterest may retain your User Content for a commercially reasonable period of time for backup, archival, or audit purposes. Furthermore, Pinterest and other Users may retain and continue to display, reproduce, re-pin, modify, re-arrange, and distribute any of your User Content that other Users have re-pinned to their own boards or which you have posted to public or semi-public areas of the Service.
Definition of Intellectual Property Rights. When we refer to "Intellectual Property Rights" in these Terms, we mean all patent rights; copyright rights; moral rights; rights of publicity; trademark, trade dress and service mark rights (and associated goodwill); trade secret rights; and all other intellectual property and proprietary rights as may now exist or hereafter come into existence, and all applications for any of these rights and registrations, renewals and extensions of any of these rights, in each case under the laws of any state, country, territory or other jurisdiction."
TOS Twitter:
"Twitter respects the intellectual property rights of others and expects users of the Services to do the same. We will respond to notices of alleged copyright infringement that comply with applicable law and are properly provided to us. If you believe that your Content has been copied in a way that constitutes copyright infringement, please provide us with the following information: (i) a physical or electronic signature of the copyright owner or a person authorized to act on their behalf; (ii) identification of the copyrighted work claimed to have been infringed; (iii) identification of the material that is claimed to be infringing or to be the subject of infringing activity and that is to be removed or access to which is to be disabled, and information reasonably sufficient to permit us to locate the material; (iv) your contact information, including your address, telephone number, and an email address; (v) a statement by you that you have a good faith belief that use of the material in the manner complained of is not authorized by the copyright owner, its agent, or the law; and (vi) a statement that the information in the notification is accurate, and, under penalty of perjury, that you are authorized to act on behalf of the copyright owner.
We reserve the right to remove Content alleged to be infringing without prior notice, at our sole discretion, and without liability to you. In appropriate circumstances, Twitter will also terminate a user's account if the user is determined to be a repeat infringer…
Ending These Terms
The Terms will continue to apply until terminated by either you or Twitter as follows. You may end your legal agreement with Twitter at any time for any reason by deactivating your accounts and discontinuing your use of the Services. You do not need to specifically inform Twitter when you stop using the Services. If you stop using the Services without deactivating your accounts, your accounts may be deactivated due to prolonged inactivity under our Inactive Account Policy. We may suspend or terminate your accounts or cease providing you with all or part of the Services at any time for any reason, including, but not limited to, if we reasonably believe: (i) you have violated these Terms or the Twitter Rules, (ii) you create risk or possible legal exposure for us; or (iii) our provision of the Services to you is no longer commercially viable. We will make reasonable efforts to notify you by the email address associated with your account or the next time you attempt to access your account.
In all such cases, the Terms shall terminate, including, without limitation, your license to use the Services, except that the following sections shall continue to apply: 4, 5, 7, 8, 10, 11, and 12.
Nothing in this section shall affect Twitter's rights to change, limit or stop the provision of the Services without prior notice, as provided above in section 1."
FaceBook TOS: 

"You own all of the content and information you post on Facebook, and you can control how it is shared through your privacy and application settings. In addition: For content that is covered by intellectual property rights, like photos and videos (IP content), you specifically give us the following permission, subject to your privacy and application settings: you grant us a non-exclusive, transferable, sub-licensable, royalty-free, worldwide license to use any IP content that you post on or in connection with Facebook (IP License). This IP License ends when you delete your IP content or your account unless your content has been shared with others, and they have not deleted it. When you delete IP content, it is deleted in a manner similar to emptying the recycle bin on a computer. However, you understand that removed content may persist in backup copies for a reasonable period of time (but will not be available to others). When you use an application, the application may ask for your permission to access your content and information as well as content and information that others have shared with you.  We require applications to respect your privacy, and your agreement with that application will control how the application can use, store, and transfer that content and information.  (To learn more about Platform, including how you can control what information other people may share with applications, read our Data Use Policy and Platform Page.) When you publish content or information using the Public setting, it means that you are allowing everyone, including people off of Facebook, to access and use that information, and to associate it with you (i.e., your name and profile picture)."