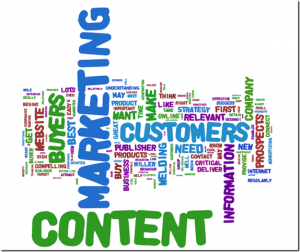 With Google and other search engines increasingly trying to 'humanize' their algorithms so that their preference of websites reflects that of their physical users, there has never been a more important time than now for website owners to make sure that the content they use is fully up-to-scratch.
It is no secret to anybody that Google is a bit of a bookworm, with its head of webspam Matt Cutts frequently using his Webmaster Central vlog to point out that, while intelligent use of images, infographics, videos, and audio files helps a website's ranking, the search engine is still hungriest of all for text.
Content should be viewed as the bricks and mortar of your site. If you view your website in the same way as your house, of course you want it to look pretty and stand out on your street, but there's no point doing that if it's made of sponge bricks and uses porridge as mortar. Nobody would want to visit such a house more than once, and it would fail in its purpose. Aesthetic features on your site should be there to accentuate its solid foundation of content – not in place of it.