Conversion Optimization – 9 Fundamental Steps to Success: Part 2
In Part I of this series, we examined what to measure, The Funnel, and landing pages. In Part II we will put this preparation into action.
Step 4: Test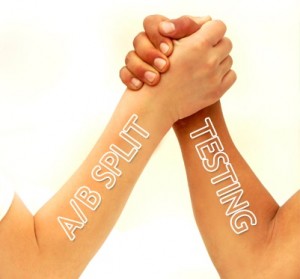 After all the effort people put into setting up programs and campaigns, nothing amazes us more than how seldom site owners or managers check to actually see if their whole process works. Emailed form results that disappear into cyber oblivion, missing images, or simple broken links are among the most common things we witness.
But these mistakes can be far worse.
I recall a client coming to us several years ago with a very nice healthcare supplement website he just had built. It was well designed and e-commerce equipped and he had product ready for fulfillment. He asked us to see if we could strengthen some of the marketing copy on his order pages as his orders just seemed to be "way down."
We dove in to take a look. The site was organized and some of his product names were very clever. After spooling through several categories and pages, we decided to see how easy his purchase process was. And we liked his site so well, we thought, What the heck, even if we end up buying something just to test it out, it's worth it. Some of us could certainly use that Ear Nibbler Female Pheromone! We zeroed in the product, chose our quantity, resisted the add-ons and upsell items, broke out the credit card, armed ourselves for purchase, and hit BUY NOW.
Only to stare in disbelief as an error page came up. FAIL.
Can you imagine? All the time and money that went into gathering that sale ended in error. And he didn't just have one page like that, he had many. Needless to say, all the slick copy in the world wasn't going to improve his sales. But the larger point is, while we're not saying you have to be perfect, if you don't test to see if your setup works, all you're setting yourself up for is failure.
Step 5: Modify
In nearly every instance I've tested any setup process, be it for conversion rate optimization or otherwise, testing has revealed modifications or tweaks that need to be made.
It could be as simple as improving a headline to realizing that the email address a client was using to respond to inquiries, like buttgraph@name-hidden-to-protect-the-innocent.com, probably wasn't the wisest choice.
While it may hurt to admit your mistake, you're fine as long as you fix it.  In fact, if your process works perfect the first time, be suspicious!
Modifications continue long after you've launched as well. The process of "A/B" or multivariate testing has become almost an art form in some circles. In essence, you should continue to look for ways to improve your conversion rate – and in particular your landing pages – by trying out different images, different messages, different offers, different calls to action, different headlines, even different forms. But not all at once! I can tell you that if there is one thing I've learned over the years, it's that you can never just guess what user behavior is going to be.
Step 6: Retest
And continuing along those lines: Never assume! Don't take all your incredibly astute revisions for granted. Test them again. And when in doubt, test them some more. To drive home this point, I encourage you to visit a great website that chronicles the ongoing battle of the Gut vs. User Behavior Reality called Which Test Won? – http://whichtestwon.com/
Our final three steps will delve into understanding metrics and ROI… Stay Tuned!