Conversion Optimization – 9 Fundamental Steps to Success: Part I
Step 1: Determine the scope of what should be measured
Think of it like this: You're trying to track a long-distance runner during a race, but you stop clocking him before he finishes.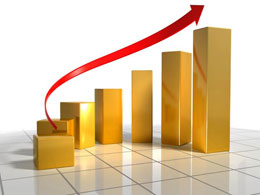 So…what was his final time and finish position? Before you high five all of your colleagues and look back with pride on the fact that you had a runner, realize that with true conversion optimization, you should not only know what the finish order was, you should even be capable of measuring whether your runner slowed down for water along the way.
While this may seem obvious, in nearly every conversion optimization instance we've examined, site owners or managers had either no idea what to measure or were trying to assess only half of what was truly measurable.
Before you begin, make sure you are prepared. When it comes to leads, there can be many, many steps along the sales cycle before you have cash in your hand.
Make a list of everything you would like to know – even if you're not sure if it can be measured. Desired data you may wish to gather might include leads that offer name, address, and emails and information after the sale, such as the number of items purchased, how much was spent, and how long it took for the customer to buy.
Be certain all notification points are set up both for you and the user – if a lead or sale comes in, who gets alerted? How are they identified? Do you have a code or a naming convention?
Group, categorize, and organize data – if you don't you can't measure it. And you don't have to have a fancy database to store it all in, but if you want to know if you get more prospects for blue widgets, yet you find you're selling more yellow widgets instead, you've got to have some of sort of system in place.
Determine what you consider to be an actual conversion – Is it a download? Is it a request for service or a free estimate? Is it a newsletter signup? Is it a contact page visit?
You MUST measure through to whatever point signals success for any of these things, and if possible, beyond.
Step 2: Set Up the Funnel
To build upon our runner illustration, you've got to set up the race course first. You want to clearly control where the runner starts, finishes and each checkpoint along the way.So when setting up The Funnel, you should identify all the components you'll need. In the real world this equates to things like:
Your initial offer or teaser
Landing page(s)
Confirmation/thank you page
Auto response emails
Form captures
ALL of these components must be identified and, whether you can do it yourself or you need help, they must then be configured. But it starts with thinking of every touch point along the way and making a diagram, flowchart, or even just a simple list from there.
Step 3:Create Your Landing Pages
Landing pages are essential to any effective campaign. Landing pages are where all the action takes place. And if you believe landing pages aren't important, consider this: inbound marketing giant HubSpot conducts an entire webinar training class just for the creation of landing pages. In fact, we could spend this entire posting just on the finer points of what's most important for each landing page.
And while there are best practices you can follow, keep in mind that landing pages are a moving target in today's world. Unbounce has a great set of tips on everything you could ever think about landing pages and then some:
http://unbounce.com/101-landing-page-optimization-tips/#before-do
But if you really are unsure where to start, check out what your competition is doing. And if none of your competitors have got it figured out, just go to a site that has offers on it and try out their process and take notes.
Stay tuned! In our next installment, we'll look at testing and tweaking.