Introducing AI-Powered Conversational Search with BING and ChatGPT
Introducing AI-Powered Conversational Search with BING and ChatGPT
The age of integrated technology is here! Microsoft has recently announced that their BING search engine is now integrating ChatGPT, the conversational AI. This means that you will be able to get more conversational answers for any queries you have regarding a topic of interest.
With ChatGPT, users can have an actual dialogue with the AI, allowing them to quickly access in-depth explanations, rather than the few points of information a simple search URL can provide. BING's integration of ChatGPT will raise the bar in terms of AI, bringing optimized search conversations and results all in one place.
Introducing AI-Powered Conversational Search with BING and ChatGPT: introducing a revolutionary new technology merging two powerful AI concepts, allowing users to experience a natural search process using natural language. Harnessing the power of Bing search and ChatGPT, users will be able to ask complex questions and receive natural and comprehensive answers, not just results.
This remarkable AI driven search will allow users to find the most relevant answers to their questions in a way that feels almost conversational. Combining the powerful search capabilities of BING with the advanced natural language understanding of ChatGPT will be a game changer in how we search the internet.
I. What is AI-Powered Conversational Search?
AI-Powered Conversational Search provides users with a conversational search experience that goes beyond the predictive capabilities of traditional search. Through natural language processing and machine learning, AI-Powered Conversational Search can identify user intent in search queries, anticipate and suggest related topics, and deliver relevant, personalized search results in context.
With the advantages of natural language search and smarter results, AI-Powered Conversational Search helps to reduce cognitive load, simplify complex searches and provide users with the most relevant information in fewer clicks, making search more effective, efficient and enjoyable.
II. Benefits of Utilizing AI-Powered Conversational Search
AI-powered conversational search provides many benefits to businesses who use it to better understand their customers. It allows businesses to provide customers with more personalized results that are tailored to their exact needs, quickly returning accurate answers to their queries no matter how they are phrased.
With AI-powered conversational search, businesses can quickly and easily access detailed insights into customer behaviors and the effectiveness of their product. This can help businesses to make better decisions when it comes to product development, marketing, and customer engagement. Furthermore, conversational search can provide businesses with real-time feedback on customer service responses, enabling them to promptly address customer issues and ensure satisfaction.
AI-powered conversational search allows businesses to both anticipate customer needs and transact with them more effectively, creating a seamless and valuable customer experience.
III. Introducing BING and ChatGPT
Bing, an artificially intelligent conversational agent powered by natural language understanding and advanced deep learning technologies, has developed ChatGPT, a new end-to-end open-source dialogue system. ChatGPT combines state-of-the-art capabilities in natural language understanding, natural language generation, and deep reinforcement learning.
It enables Bing to understand complex conversations and respond to queries in a more natural, conversational manner. ChatGPT provides a more personalized and engaging chatbot experience by delivering tailored, context-relevant responses drawn from previous conversations.
In addition, it can generate responses based on a user's preferences and trends, making the conversation even more interactive and engaging. Bing's ChatGPT will be available soon as an open-source dialogue system on GitHub, allowing developers to customize it to their own needs.
IV. The Advantages of Using BING and ChatGPT
BING and ChatGPT offer numerous advantages for natural language processing. BING, an AI-driven search engine, helps simplify data-heavy tasks by automatically finding relevant content and displaying results in an organized manner.
Additionally, it helps save time by quickly finding questions to answer and extensive resources through its advanced search feature. ChatGPT, a conversational AI, allows businesses to provide automated customer service and communication.
Furthermore, it helps in increasing both customer satisfaction and engagement by automatically answering questions with natural language understanding and human-like responses. By using these two solutions together, businesses are able to drastically improve their efficiency while providing better customer service.
V. How to Get Started with BING and ChatGPT
In today's world, it has never been easier to get started with BING and ChatGPT. Utilizing the latest Natural Language Processing (NLP) technology, getting started with BING and ChatGPT can be as simple as downloading the pre-trained models and plugging them into a text-capable chatbot.
Once the models are downloaded, developers can customize BING and ChatGPT models to fit their specific use cases. By utilizing these models, developers can have better control over their chatbot conversations, making them more intuitive and engaging for users.
With these features, getting started with BING and ChatGPT is a great first step in creating an AI-powered chatbot.
VI.Conclusion on AI-Powered Conversational Search with BING and ChatGPT
In conclusion, the combination of AI-powered conversational search, Bing, and ChatGPT could have a significant impact on the world's search experience. ChatGPT provides an important way for users to create search queries with natural language questions or commands and get results in record time.
Meanwhile, Bing is selecting and ranking the results based on its own AI-powered algorithm. All of this adds up to quicker and smarter search results that optimize users' time and effort.
Ultimately, AI-powered conversational search has the potential to revolutionize how users search the web and make it easier than ever to find the information they need.
Revolutionizing Digital Presence with Web Moves: Unlocking the Power of ChatGPT
Web Moves is an Internet Strategist specializing in using up-to-the-minute technology to create innovative, effective solutions for clients. By leveraging BING's integration of ChatGPT into search, our team of experts can maximize the reach of your brand, foster more authentic connections with customers, and gain valuable insights into customer preferences.
Our state-of-the-art expertise and strong market awareness allow us to assess quickly and create effective strategies tailored to your business goals. We provide customized campaigns that drive results and help grow your business in a w … ay that's both efficient and sustainable.
Let us leverage the new opportunities that ChatGPT provides to create an enhanced digital presence and capitalize on all the resources at your disposal!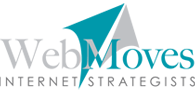 The Bottom Line
The advances in machine learning and natural language processing have enabled BING to take their search engine to the next level with ChatGPT. In conclusion, BING's decision to deploy ChatGPT in search is another step towards an easier to use, assistant-driven approach to searching the internet.
We look forward to seeing the full impact of this integration on how we interact with the internet and get the answers we need faster.