Web Moves is pleased to announce an alliance with the American Society of Pharmacovigilance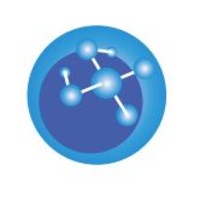 Web Moves is excited to begin collaborating with the American Society of Pharmacovigilance. ASP is a 501(c)(3) nonprofit biomedical and healthcare network with membership open to all healthcare professionals nationwide. Its primary mission is to rapidly and dramatically reduce the high rate of suffering and mortality due to adverse drug events in the US. ASP represents the unity of different areas of expertise coming together to have a bigger impact on addressing the fourth leading cause of death in the US.

We look forward to helping them meet all their objectives:
To advance national initiatives to discover knowledge that will benefit the public through the growth and development of precision medicine practices
To author and publish scientific research, promulgate awareness and promote education surrounding the prevention of adverse drug events
To support national initiatives in the prevention of adverse drug events, as outlined in the national action plan for adverse drug event prevention by the US Department of Health and Human services
To encourage efforts to track, measure, monitor and prevent adverse drug events and promote medication safety
To charter the development and implementation of personalized medicine practices that benefit the public health of the citizens of the United States of America.