Grow Your Business with Strategic Link Building Through Reporters
Grow Your Business with Strategic Link Building Through Reporters
The news media industry has been a great resource to marketers looking to increase reach and create quality backlinks to their websites. Link building using reporters and journalists is an increasingly popular technique to boost search engine rankings and website authority.
An effective approach requires coordination and collaboration between the marketers and reporters, in order to make sure the content created relays the message of the brand and produces the highest level of impact. What's more, the steady stream of news updates that come along with link building serves as an effective reminder of the brand to the public.
As such, leveraging the right reporters to engage in link building activities should be an important part of any successful digital marketing strategy.
Ready to skyrocket your business growth? Then link building through reporters is the way to go! This article will discuss the various techniques and approaches to using reporters to aid in link building and demonstrate the incredible results that can be achieved. Strategic link building is a complex, yet powerful, tool in any brand's arsenal, but when it works in conjunction with reporters, the opportunities for success are limitless.
From creating genuine relationships with reporters to leveraging those relationships to increase visibility and attract quality links, this article will explore the nuances and potential of this innovative tactic. Don't miss out on growing your business with strategic link building through reporters – read on to increase your ROI!
1. Introduction to Strategic Link Building
Strategic Link Building is an essential component of SEO (Search Engine Optimization) that contributes to a brand's online success. It is a process of identifying domains, both relevant and high-authority, and obtaining backlinks from them to improve the visibility of a website and increase its organic traffic.
Strategic link building helps build relationships with key influencers and expands brand reach. It also reduces the risk of Google penalties and provides organic keyword rankings since the quality of backlinks play a major role in search engine algorithms.
When executed properly and with a focused strategy, link building can be a powerful, long-term asset.
2. Benefits of Strategic Link Building
Link building is a strategic process that helps search engine optimization, driving traffic to your website by enhancing online visibility and gaining higher search rankings. Natural link building is the most effective strategy to build high-quality organic links that add to the domain authority and offer content to link sources.
It not only improves your website rankings, but also helps to create a strong reputation among other webmasters. Furthermore, increasing link popularity helps promote your website, resulting in more relevant traffic and potential customers.
With strategic link building, it also allows users to discover your website in more places, making your content more visible in the search engines. Finally, strategic link building helps to produce quality content that offers interesting and valuable information for other websites and visitors, in turn earning your website more visitors, more engagement and more visitors who are likely to convert to customers.
3. Understanding Your Goals and Desired Outcomes
Understanding your goals and desired outcomes is essential to any successful project. Set realistic expectations and take time to identify precisely what it is you want to achieve.
Doing so will help you prioritize, stay on track, and move closer to accomplishing your goal. By making a plan, you can more easily troubleshoot, establish milestones, and delegate tasks.
Additionally, identifying challenges, critical success factors, realistic timelines and potential risks can help ensure success and prepare for any potential pitfalls. Bottom line, taking the time to proactively understand, define and measure your goals and desired outcomes can maximize your chance of meeting objectives and generating successful results.
4. Finding and Connecting with Relevant Reporters
Finding, connecting with, and building relationships with relevant reporters is essential for any public relations professional. Through research, publishing compelling press releases, maintaining a press list, and networking, PR professionals can connect and build relationships with reporters to help advance the goals of any organization.
It is important to learn which reporters cover specific topics and industries in order to craft messages that are tailored to their interests and readers. Additionally, staying up to date on industry news and trends can help PR professionals stay several steps ahead in the story cycle.
Ultimately, by thinking of reporters as peers and collaborators, PR pros can better establish mutually beneficial relationships with reporters that can help ensure successful publicity for any organization.
5. Crafting Engaging Content to Capture Reporter Attention
Crafting content that captures the attention of reporters and prompts them to cover your story is key to successful public relations. With the competition for column space and coverage rampant, standing out from the pack is critical.
In order to do this, an organization must have a clear message and an effective strategy to convey it. Content should be presented in an engaging way that will cause reporters to take notice and make their story stand out from the noise.
The more captivating the content, the more likely it is to be featured in the media. This can be done by incorporating interesting facts, interesting visuals, or by citing reliable sources, such as the company's leaders, researchers, or industry leaders.
This will give the content a reliable, authoritative edge, as well as spark the reporter's interest and encourage them to explore the story in greater depth.
6. Analyzing the Effectiveness of Your Link Building Campaign
Analyzing the effectiveness of your link building campaign is an essential step in building a successful SEO strategy. By closely examining the link profiles of your website and its competitors, you can gain an understanding of which link building tactics are proving the most successful and which ones need revision.
Knowing which links are driving the most traffic, where links are being placed, and which ones are no longer active can help you better target your link building efforts and maximize the impact they have on your traffic and rankings. With the right analysis and data, you can fine-tune your link building efforts and have a greater chance of long-term success.
7. Establishing Best Practices for Future Link Building Efforts
To ensure the best possible link building results for the future, it is essential to establish best practices. First, all links must be from relevant websites and content.
A good rule of thumb is to ensure that all links come from credible, trusted sources. Additionally, any content associated with a link should be valuable and informative.
Next, it is important to prioritize quality over quantity; a few, high-quality links are more beneficial than numerous low-quality, spammy links. Lastly, it is necessary to ensure that all links have effective anchor text.
By following these best practices, any organization's link building efforts can remain successful for many years.
Leveraging Link Building With Reporters: Unlock the Power of Digital Strategies
Web Moves Internet Strategists can help you leverage link building with reporters to your benefit. By leveraging your digital presence, utilizing specific keywords, researching compelling industry content, and identifying the right reporters to reach out to, we can positively impact your link building campaigns.
Our team of digital strategists can even help craft personalized content and customized outreach to potential link partners. We are confident that our link building strategies with reporters will help gain greater visibility for your website, strengthen your website's overall authority, and drive more qualified leads to your business website.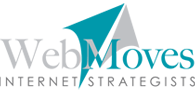 Wrap Up
Ending with a reminder to keep the process honest, ethical and sustainable, link building using reporters is a viable approach and one that can be significantly rewarding if done correctly. Remember that creating quality content is essential, adding value to the readers you target, and building relationships with the correct people will yield the most fruitful partnerships.
Reporters possess the skills, analytics and industry knowledge that can take your content to the next level and help you spread awareness for your brand. Putting the effort in to create and maintain sound relationships, and motivated strategies with your contacts within journalism, could be the key to organic traction for your website or blog.
Good luck!