Google Is Testing a Red "Slow" Warning in SERP for Slower Than Normal Sites
For awhile we have known that speed is an important factor in Search Ranking but over the last week we have seen an interesting notification for this being tested.  As reported on SearchEngineLand, Google has been testing a bright red "Slow" warning that can be found in Search Engine Results Pages (SERP) for sites that are slower than normal.  This way users can be warned that clicking the link will result in a slow page load time.
Here is a picture courtesy of Searchengineland.com: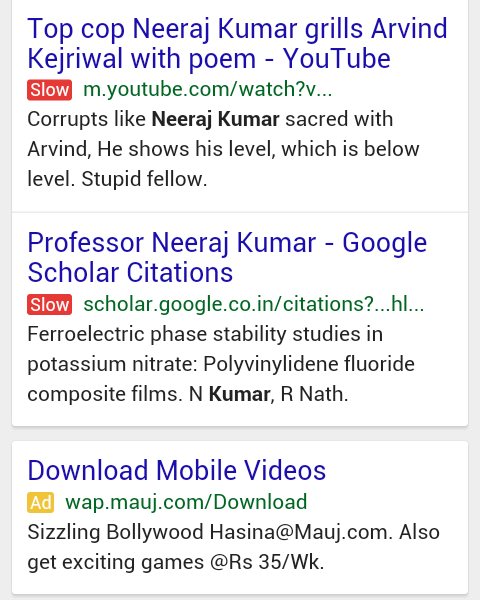 Google routinely tests out new features and products for their search results pages and not every change ends up pushing live but since we know they are already ranking based on this factor, it would be interesting to see them warning users about this.  We will update this story when we have further information on this warning.