SEO Tanking? Try Taking a NAP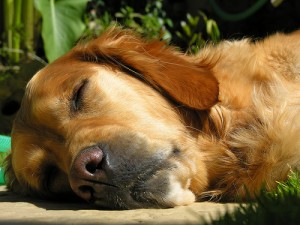 If your SEO rankings are plummeting, one of the most effective local internet marketing techniques to help bring it back around is to take a NAP:
N

ame
A

ddress
P

hone Number
Ultimately, we're talking about local citation building.  Citation building can have a powerful effect on your SERP positioning for keywords and searches returned using local data and terms.  However, it's not as easy as simply requesting inclusion in Google Places and getting a couple of links from sites like the online Yellow Pages.  The following are 4 simple steps for taking a NAP, AKA; building effective and long-lasting local citations.
1.) Confirm Current Local Citations
First you'll want to confirm any citations that are currently listed for your business.  This is important in order to make sure that all of your listings are complete and consistent, and to compile a list of places that you don't need to target.
Finding your citations can be as simple as a Google search in quotations using your business name and address, by using software to find links like Scrapebox or Majestic SEO, or by examining your backlink profile.
If you find mistakes or inconsistencies while confirming the local citations that already exist for your business, you'll want to make sure to correct these as quickly as possible before continuing with your citation building campaign.
2.) Research Citations Built By Competitors
You can use Google Maps to find businesses related to yours that have local citations built.  Simply type a keyword or search phrase and a specific location like a city, town or county, and you'll likely see a list of competitors that have already built citations in your local industry.  Once you have this list, the idea is to reverse engineer the citations of those competitors and go after the same listing sites.
This means you'll need to conduct searches using the business's name and street address in quotations to find all of the indexed pages that feature this particular citation.  In most cases, citations that appear on the first page of Google's organic results are those that are considered high authority and credible, so you'll want to attack these first.  Going after similar citations that show up in the third, fourth or even fifth page of results probably won't provide much value.
In most cases obtaining similar citations as your competitors is as simple as making a request to the site or directory in question.
3.) Build Citations Carefully in the Right Places
Citation opportunities can be found in a number of places and your competitors are an excellent place to start.  But overall you may be able to build quality citations on a number of relevant sites such as Angie's or other review sites like Trip Advisor, Consumer Reports and even the Better Business Bureau, or from sites that specifically provide business listings like the online yellow pages, Yelp, directories like Alta Vista and hundreds more.
Using your competitors to gain citations is a great start, but ultimately you want to have your business listed in all the same places as your competition and then in a number of places where they are not listed.
4.) Make Citations Consistent and Complete
The most important consideration when building citations for local internet marketing purposes is to ensure that they are consistent and complete.
Consistent:  try to build citations that are consistent throughout.  For instance, pick one version of the "street" and stick with it permanently.  If some of your citations show "ST.," some show "Street," and some show "St.," the overall credibility they provide could be diminished.
Complete: all citations should be as complete as possible.  The more information you can provide in the listing, the better.  This means to ensure the use of zip+4 codes, suite and floor numbers, and if possible keywords and a brief business description.
Building citations isn't difficult, but it is time consuming because it must be done with painstaking care.  All too often internet marketers and webmasters outsource this task to offshore providers, or worse, they use automated software to build the actual citations.  Because local citations are so inherently tied to how you rank for keywords used in a geographic context, it's important that you only use a trusted <a href="http://www.profromgo.com">citation building company</a> or simply do it yourself.  In fact, if you've just built a website or are launching an SEO campaign, citation building should be the first strategy you employ.
Chris Vendilli is the founder and Chief of Operations for ProFromGo – a Pittsburgh based internet marketing firm with a global reach.  You can contact Chris for an immediate free consultation and strategy session here: http://www.profromgo.com/contact/