3 Strategies To Increase Your Email Opt-In Rate From Your Website

It seems that practically every webmaster understands (or has at least heard) that email marketing is important. The problem is, too many webmasters just stick an email newsletter signup form on their website and figure that they've got email marketing taken care of. Nothing could be further from the truth.
An email marketing campaign needs to be carefully planned, setup and optimized for maximum performance. There are many aspects of an email marketing campaign that need your serious attention – opt-ins, messages, deliverability, open rates, etc. This article will just cover one important aspect: email opt-in rate.
In this article, I want to cover three keys to a high opt-in rate that every email marketer should constantly work to improve. (For the purposes of this article, it does not really matter if your campaign is primarily a newsletter or autoresponder.)
Key #1: The Offer
The first step to maximize email opt-ins is to offer website visitors a strong value in exchange for subscribing. In most cases, just offering a newsletter is not a strong enough offer – you need something with a much higher perceived value.
One of the best offers is to give a free ebook or whitepaper to subscribers. It does not have to be extensive – oftentimes a 5-10 page ebook that is filled with solid, valuable information will work very well. Make sure that the free gift that you offer subscribers will be appealing and offer value to each segment of traffic that visits your website (or as many of the segments as possible).
An example of a free ebook offer: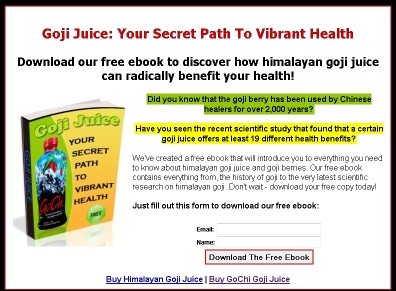 (Note how the free ebook in this case is actually relatively promotional in nature. In small, product-focused niches, this strategy often works well. In other markets, you'll usually need to offer a more educational ebook.)
Key #2: The Opt-in Form
The opt-in form on your website should be crafted and optimized to convert as many visitors as possible into subscribers. The form should be:
Prominent – Place the opt-in form above the fold on your website and ensure that it is easy to see. You should split test various locations, colors, and designs.
Compelling – Typically, you will have a small space to present your offer and opt-in form. Take the time to craft compelling copy for your opt-in form. Split-test different headlines, images, submit button texts, etc.
Easy – Make sure it is as easy as possible for visitors to opt-in. Do not ask for more fields than you need (usually just name and email address should be enough) and make sure each aspect of the opt-in form is easy to understand and use.
Example of a poor opt-in form: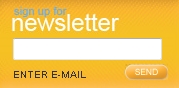 Examples of strong opt-in forms: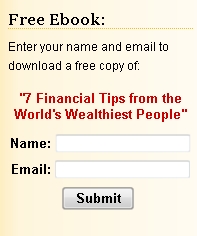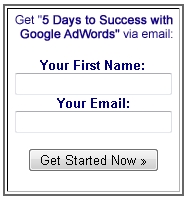 Key #3: Getting Your Subscribers To Double-Opt
Note: If you aren't already, you should be requiring subscribers double-opt in. (We'll just assume that you are for the rest of this article.)
It is essential that you optimize your double opt-in process, since a poorly constructed process can "leak" a substantial number of subscribers. A well-constructed double opt-in process, though, could reasonably get 70-80% of subscribers to complete the opt-in. (While losing 20 to 30% of subscribers may sound bad, realize that a substantial portion of those are probably users who mistyped their email or intentionally submitted an incorrect e-mail.)
Here are several factors you should look at to improve your confirmed opt-in rate:
Thank you page – the page that subscribers see after completing the single opt-in is pivotal. This page should make it blindingly clear that the opt-in process is not completed, and that they need to check their e-mail to complete the process and receive their free gift.Example of a strong than you page header: "Important: Please check your email for your confirmation message"
Confirmation email – make sure that the subject line of the double-opt in email makes it very clear that the user's response is required for them to get the free gift that they requested. In the body of the email, make it clear that the user will be able to instantly download the free gift as soon as they click the confirmation link.Example of a strong confirmation message subject: "Response Required: Please confirm your ebook download request – _______"
Deliverability – it's a factor that is easy to forget, but make sure that your confirmation emails are being delivered and that they're not being caught by spam filters. An easy way to check this is to signup for your list using several free email addresses from the top providers (Gmail, Hotmail, Yahoo, etc.) and test deliverability yourself.
Summary
Achieving a high email opt-in rate is the starting point for a successful email marketing strategy. Hopefully the tips outlined in this article help you as you continually work to increase your email opt-in rate.

About The Author
Adam J Thompson is Senior Partner at RYP Marketing, providing search engine marketing, conversion rate optimization, and online marketing results to clients around the globe since 2006. You can follow Adam on RYP Marketing's Facebook page.