Press Release Writing Ideas, Services, and SEO
OK, let's be honest right off the bat: most press releases received by most media organizations go right into the recycling bin. But that doesn't mean yours will. For one thing, the good press releases have a few things in common, and for another, "media" now includes bloggers, ezines, streaming content producers, and freelancers. Whoever you plan to send press releases to, do some research on them first and make sure that your press releases would be a good fit for their organization. It's the 21st century version of the old "don't send a dog article to a cat magazine" rule.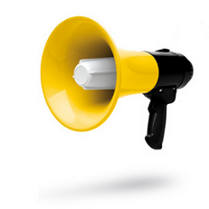 The press release is by no means dead, and is in fact very useful in many situations. Your press releases should be sent to news media for the purpose of letting the world know about company developments and newsworthy items. Concentrate on the word "newsworthy." The number one reason journalists toss press releases is because they so often consist of self promotion dressed up to appear newsworthy.
So really, the first thing you should ask yourself when you're thinking about sending a press release is "Should I be sending a press release? Or is this just an exercise in vanity or wishful thinking?" Use the "so what" test, because this is what journalists and publishers do. If your press release says, "XYZ Widgetry, Inc. recently hired Dr. Joan Thingity to be head of their engineering development department," the first thing the journalist is going to think is, you guessed it, "So what?"
Ah, but if your next sentence tells about how she won a MacArthur genius grant for her work on desktop plasma widgetry (or whatever) and that she was at one time part of NASA's astronaut corps, then you've got an answer for the "So what" question. If your press release cannot answer the "So what" question, then don't send it. Wait until you have something meaty.
While a successful press release ought to be newsworthy, you may have to make the tie-in to the news yourself. Journalists are busy enough that they're not going to automatically realize that the release of your new phone app coincides with the latest iPhone release. You'll have to spell it out.
Press Release Tips
Here are some ways to make sure that your press release is newsworthy and therefore less likely to be chucked in the recycle bin.
Explain its place in a current controversy, whether it's net neutrality or censorship of search engine results in some foreign country.
Make a skilled prediction: "By 2015, six million homes will have subscribed to our service, based on current trends."
Tie it in with an upcoming holiday: "Our widget is designed to cut the average holiday shopping time by 45%."
Adapt a national survey for local use: "Thirty million of those people ditching their landlines are expected to buy a smart phone within the next five years. Widgetry International releases an average of 12 smart phone apps per month across all platforms."
You get the idea.
Some other possibilities for making your press release more appealing include:
Including results of a survey or a poll in your press release.
Hold a competition or a contest and announce it in your press release.
Announce changes in prices (the downward kind, anyway).
Write about a prestigious award one of your workers has won.
Stage a debate or other special event and announce it
Studies and surveys, which "create" news for you
Lists that tie to your business: "Top Seven Smart Phone Apps in the Tri-County Area"
"Hero" stories, such as the maintenance guy who rescued the litter of kittens living under the physical plant
Relevant trends with pertinent facts and figures
In brief, your press release should include the following:
A headline that is a very compact version of the key point of the press release
An opening sentence that can grab the attention of even the most jaded editor
An opening paragraph that covers the who, what, where, when, why, and how.
A second paragraph that expands on the topic of the press release
A third paragraph that includes relevant quotes from a spokesperson or other big wig at your company
A fourth paragraph that tells a little more about what your company does
A final paragraph that sums things up tidily, perhaps with a summary quote
Contact information
The universal "Here ends the press release" symbol of ### under the last line of the release
You may wonder why you should bother at all with press releases, since they have such a high chance of disappearing into the gaping maw that is the editor's office, never to be seen again. But it's all a part of your overall marketing strategy. SEO has a place, plain old advertising has a place, and media relations has a place too. Once you do get a press release or two picked up, consider contacting the editor or reporters you have traction with and offer to send them exclusives. If they know that they're the only game in town getting your press releases, they may just take you up on it. But none of this can happen without first mastering the press release. You'll get nowhere unless you have correct grammar, spelling, and punctuation, plus the compelling writing necessary to stand out from the rest of the herd.