Federal Lawsuit Proceeds Alleging Google Improperly Censored Search Results
A Federal judge has allowed a lawsuit to move forward against Google clearing the first hurdle in actually bringing the suit to trial.  The company e-ventures Worldwide LLC (a search engine optimization company) is alleging that Google Inc. has improperly censored search results for "anti-competitive, economic" reasons.
Google is claiming that it removed hundred's of e-ventures affiliated websites due to violations of "guidelines aimed at preventing the manipulation of search rankings."  Instead of making this a debate on the first amendment however, e-ventures is alleging violations of federal and state laws against deceptive trade practices.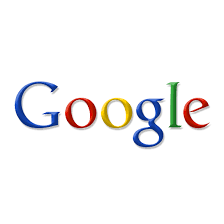 E-ventures lawyers are claiming that Google de-listed their sites "solely based upon [their] affiliation with e-ventures," and that this punishment is not consistent with the policies that Google promises to follow.
The judge ruled "While a claim based upon Google's PageRanks or order of websites on Google's search results may be barred by the First Amendment, plaintiff has not based its claims on the PageRanks or order assigned to its websites. Rather, plaintiff is alleging that as a result of its pages being removed from Google's search results, Google falsely stated that e-ventures' websites failed to comply with Google's policies."
Although the judge has yet to rule on whether Google's conduct actually violated these laws, he concluded that the case does not have to do with "protected pure opinion speech" but allegations "capable of being proven true or false."
We will keep you up to date as more information is available on the Story.